Highest Quality Elk Meat Products!
Wapiti River is proud to be your large volume wholesale supplier of premium quality elk meat. Meat Distributers Welcome.
Our venison meat is available to be exported fresh or frozen, via air or sea container. We supply meat markets in Europe, the United States, and Canada.
Chuck Cuts
Pieces/Box
Approx. Wt./Box
Boneless Chuck Roast
4
30lbs
Denver Leg-Inside/Out./Knuckle
1
20 lbs
Shoulder S
6
22 lbs
Middle Meats
Striploin
6
17 lbs.
Tenderloin
6
17 lbs.
Top Sirloin
6
17 lbs.
Lipon Ribeye
6
17 lbs
French Rack- Rib
6
17 lbs
Full Loin
6
17 lbs
Thin Meats
Chuck Tenders
6
26 lbs.
Flank Steak
6
26 lbs.
Trim Items
Lean Trim
Bulk
38 lbs.
Machine Trim
Bulk
38 lbs.
Bones and Offal
C.C Bone/Shank
Soup Bones (Femur)
Bulk
45 lbs.
Neck Bones
Bulk
45 lbs.
Heart
Bulk
30 lbs.
Liver
Bulk
40 lbs

Elk Meat Cutting Chart

(200Kb JPG)
By-products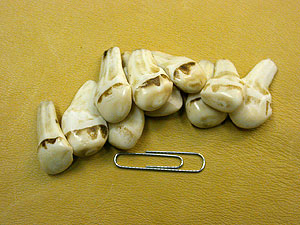 Ivories - Jewelers and wholesalers interested in purchasing bulk orders of ivories are asked to please contact Wapiti River. Elk of various ages are processed, so ivory availability and quality varies.
Pizzels and tails - Contact us for availability and prices.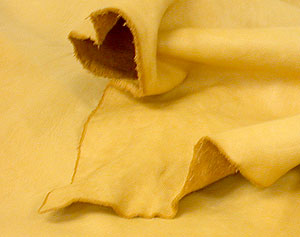 Hides - All hides are available in a salted state. When removed from the carcass, the hides are pulled, thus decreasing risk of hide damage by knife cutting.
Elk Antler
Green Antler (Volume Collection Only)
Hard Antler (Volume Collection Only)
EVA Capsules – case lot to AWAPCO members only

To discuss all of your elk meat and elk products needs, please call Alberta Wapiti Products General Manager:
Rick Bernard
Office: (780) 478-0950
Cell: (780) 953-5944
Fax: (780) 406-2291
Email:
info@wapitiriver.com