Buying Elk Meat
Wholesale distributors are welcome to contact us. We are happy to supply elk meat to customers in Canada, USA and Europe.
If you are looking for a quarter or a half elk etc., we're sorry but we do not sell this product. We sell box cuts to wholesale distributors only.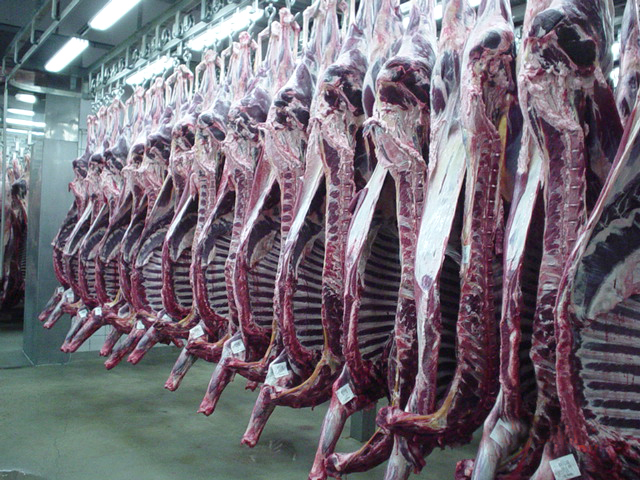 About Wapiti River Elk and Alberta Wapiti Products Co-op (AWAPCO)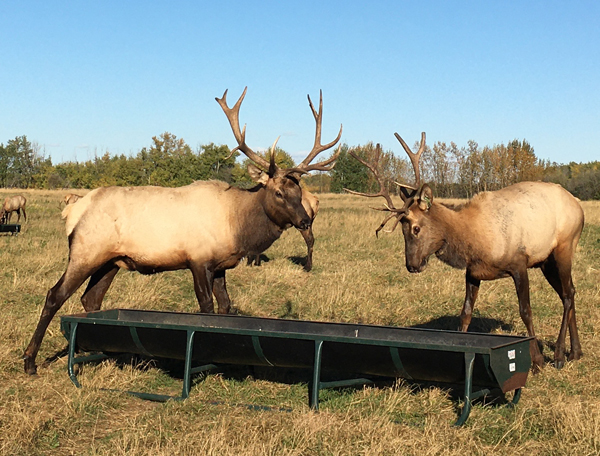 Alberta Wapiti Products Co-op (AWAPCO) is a new generation cooperative located in Alberta, Canada. Our company is owned by its members and managed by an elected board of Directors.
AWAPCO has been in the business of marketing and selling ranch raised elk meat and elk products since 2001. 
The elk industry in Alberta and Saskatchewan has mandatory government regulated quality control programs in place to ensure elk products entering the food chain are safe.  For example, mandatory CWD tests are performed on 100% of the elk processed by AWAPCO, with no meat sold until negative test results come back from the lab.  Our company remains vigilant in our commitment to ensure quality control standards are always met.
AWAPCO is proud to offer lean and tender premium quality elk meat both fresh and frozen.  Its nature and quality is consistent, with a mild distinct flavor. 
All meat available is from elk raised on ranches in Alberta and Saskatchewan.
All AWAPCO elk are raised on farms monitored by Canada Food Inspection Agency, with disease surveillance in place.
All meat is processed at a Federally inspected and European approved processing facility with pasture to plate traceability.
Our producers supply the co-op with elk that:
are raised in a natural environment, grazing and feeding on clean and spacious pasture.
are free of hormones and steroids.  Also, when vaccines, anthelmintics, or antibiotics are administered, all necessary withdrawal times are adhered to.
are handled in facilities designed specifically for the elk industry to minimize animal stress.
AWAPCO has worked hard to build and maintain our reputation as a dependable and trusted supplier of premium quality elk meat in Europe, the United States, and Canada. 
Our sales manager Rick Bernard has been with AWAPCO since 2004.  He brings over 40 years of experience in the meat business to the Co-op and is happy to help customers with their product needs.  Feel free to call Rick any time, even if it is just for a bit of guidance and advice.
Yak Meat
Recently AWAPCO has added Yak to our product line.  If you are interested in Yak and would like to discuss adding this product to your line, call us any time for more information.
Frequently Asked Questions
Q Where does Wapiti River source its elk?
A
All of Wapiti River elk are sourced from elk farms in Alberta and Saskatchewan
Q Do you sell retail products direct to households?
A
No. Our company is a large volume wholesale supplier who deals direct to distributors only. People wanting to try small quantities such as a few steaks and packages of ground, are directed towards your Provincial or State Elk Association for a list of farm gate sellers. In Alberta, you can visit AlbertaElk.com for info.
Q Is our elk meat inspected?
A
Our elk meat is processed at a Federally inspected and European Union (EU) approved plant located in southern Alberta. Thus, we can export all over the world. For Halal needs, please call to discuss.
Q Is elk meat safe?
A
Absolutely. Wapiti River's ranched elk meat is arguably the safest red meat on the market! There is no other meat available that has to comply with as many food safety and quality assurance standards as does Wapiti River's elk meat. For example: - Each farmed elk processed through AWAPCO can be tracked from birth to death. All elk are required to be tagged with two separate registration tags issued by Alberta Agriculture. This identification and tracking system allows both the producer and government to track every elk from birth to death. - 100% of the elk processed by AWAPCO are tested negative for CWD (Chronic Wasting Disease) before any meat enters the food chain. - All elk processed are monitored by Canada Food Inspection Agency for health and quality. - All elk processed by AWAPCO are naturally raised and free of growth stimulants. - All processing of Wapiti River elk meat is done so at a Federally and EU approved slaughter facility.