Highest Quality Elk Meat Products!
Wapiti River is proud to be your large volume wholesale supplier of premium quality elk meat. Meat distributors welcome.
Our elk meat is available frozen in the USA and Canada and is EU eligible.
Wholesale distributors interested in purchasing Elk meat, please contact our sales manager, Rick Bernard at 1-780-953-5944 or email info@wapitiriver.com.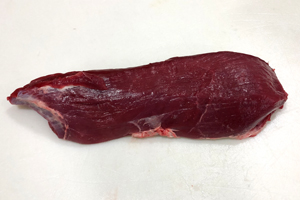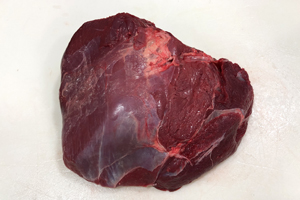 | END Cuts | Pieces/CASE | Approx. Wt./CASE |
| --- | --- | --- |
| Boneless Chuck Roast | 4 | 30 LBS |
| Shoulder | 6 | 42 LBS |
| Denver Leg (Inside, Flat, Eye, Knuckle) | 4 | 20 LBS |
| Inside | 6 | 37 LBS |
| Flat (outside) | 6 | 35 LBS |
| Knuckle | 8 | 40 LBS |
| Eye of Round | 30 | 35 LBS |
| Short Ribs 123A | Bulk | 33 LBS |
| C.C. Bone in Shank | Bulk | 35 LBS |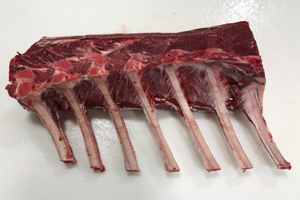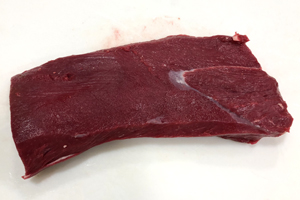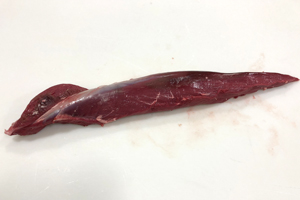 | Middle Meats | Pieces/CASE | Approx. Wt./CASE |
| --- | --- | --- |
| Top Sirloin | 6 | 30 LBS |
| Striploin | 6 | 40 LBS |
| Tenderloin | 6 | 35 LBS |
| Ribeye | 6 | 40 LBS |
| French Rack | 3 | 26 LBS |
| 2 Rib Rack | Fill Box | 24 LBS |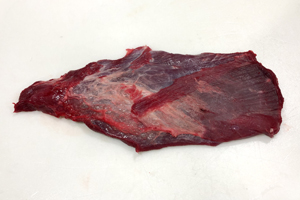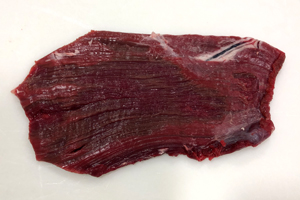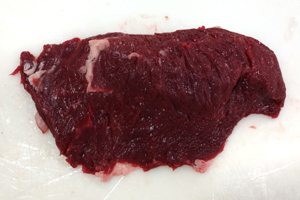 | Thin Meats | Pieces/CASE | Approx. Wt./CASE |
| --- | --- | --- |
| Chuck Tender | 6 | 26 LBS |
| Flank Steak | 6 | 26 LBS |
| Tri Tips | Fill Box | 26 LBS |
| Brisket | Fill Box | 26 LBS |
| Bavette | Bulk | 26 LBS |
| Front Filet | Bulk | 28 LBS |
| Flap Meat | Bulk | 30 LBS |
| Trim Items | Pieces/CASE | Approx. Wt./CASE |
| --- | --- | --- |
| Lean Trim | Bulk | 55 LBS |